All Souls Episcopal Church,
NW 63rd & Penn, OKC

Welcome!

Thanks for coming by – we are always happy to get a visit from long-time fans and new friends.
It's going on 37 years, you know! Check out our performance schedule BELOW.

Our Mission
To empower the art of the solo piano performance into the future through the creation and promotion of live concerts, music education, and music composition.
Our Vision
The Piano Artist Series Foundation continues the legacy of Virginia Campbell in presenting world-class concert pianists to audiences in Oklahoma and beyond. We create and promote the art of the solo piano with live concerts featuring a diversity of artists from across the world. We facilitate music education by providing performance opportunities for young pianists, and instruction and resources for students and music lovers. We facilitate the future of piano repertoire through the creation of new musical works.
Connect With Us
https://www.facebook.com/PianoArtistSeries
Email: contact@pianoartistseries.com
Phone: (405) 979-0583
Join us for a fundraiser concert
in memory of
Virginia Campbell
Dec 4th, 2022
Admission by Donation.
Students: Free
Dr. Chih-Long Hu
Silent Auction and Reception to follow
Upcoming Concerts
Jan 15, 2023 - Guest cellist
Feb 19, 2023 - Igor Lipinski, Piano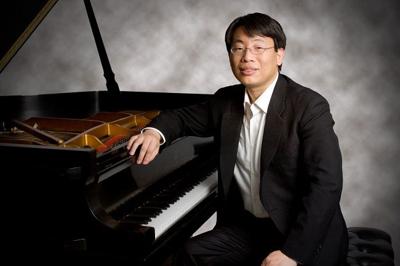 PreviousPiano Artist Series Performers
Our goal and our passion has been to work hard, entertain our fans, and just plain have fun. We are excited to be performing and hope to see you soon at a show – take a look at our calendar, or just drop us a line.
Artistic Director: Chih-Long Hu
President: Gloria Tham-Haines
Secretary: Lynn Xiang
Treasurer: Annie Campbell
Advisory Committee: Rev Christopher Yoder, Lori Colbart, Roxanne Parks, Maggie Abel
Oklahoma City, OK | (405) 979-0583